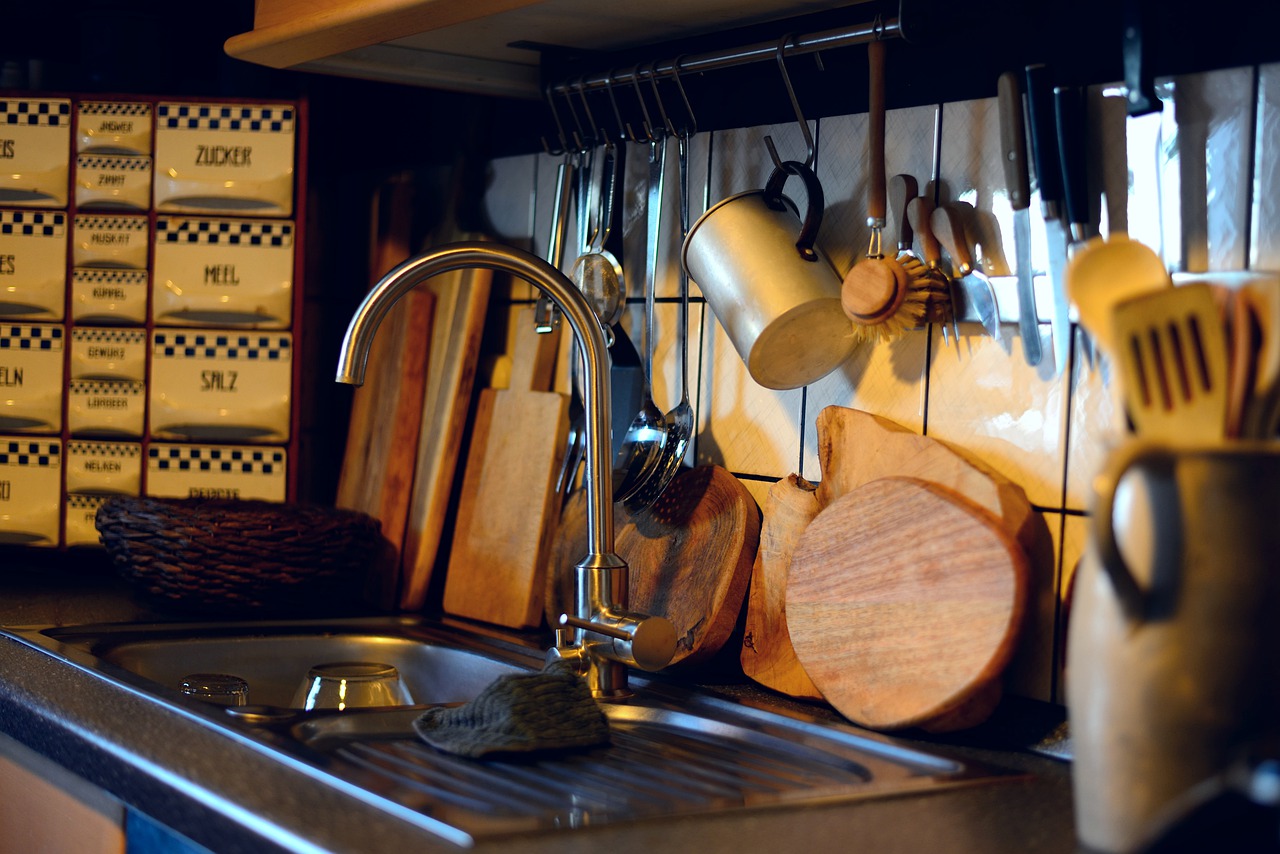 Removing sinks, cabinets, and countertops is a simple renovation that can make a big difference in your kitchen. The process of removing these items from the kitchen provides an opportunity to create more space for storage, which means less clutter and better organization. In this article, we will highlight some of the benefits of removing sinks, cabinets, and countertops as well as provide tips on how you can get started with this low-cost project!
The sink is the space where you wash your dishes or prepare food. The design of a kitchen's sink can vary from single to double, as well as under-mount and console sinks. When removing sinks, it may also be necessary to remove plumbing fixtures such as faucets because they are typically attached directly to the sink.
As mentioned earlier, removing cabinets provides an opportunity for more storage in your kitchen which means less clutter! Cabinets are usually made up of drawers and shelves that provide additional storage for cookware items like plates and bowls; dry goods like spices or baking supplies; appliances such as microwaves; or even products like cleaning solutions. Removing countertops also gives an opportunity to create more workable space.
Removing Sinks, Cabinets & Countertops
Replacing bathroom sinks, cabinets, and countertops is a quick and relatively inexpensive way to give your bathroom a fresh, new look.
Disconnect plumbing first, then remove the sink basin or integral sink countertop unit. Next, take out any remaining countertops. Finally, remove cabinets and vanities.
You can cut apart cabinets and vanities before disposal to simplify the process. A reciprocating power saw or jigsaw makes this job easier.
How to Disconnect a Sink
1. Turn off the shutoff valves, then remove the coupling nuts that connect the supply tube to the faucet tailpieces, using a basin wrench. If supply tubes are soldered, cut them above the shutoff valves.
2. With the bucket beneath, remove P-trap by loosening slip nuts at both ends. If the nuts will not turn, cut the drain trap with a hacksaw. When prying or cutting takes time to avoid damaging the trap arm that runs into the wall.
Sink with a faucet mounted on the countertop: Disconnect pop-up drain linkage from the tailpiece of the sink drain by unscrewing the retaining nut.
Removing Different Kinds Of Sink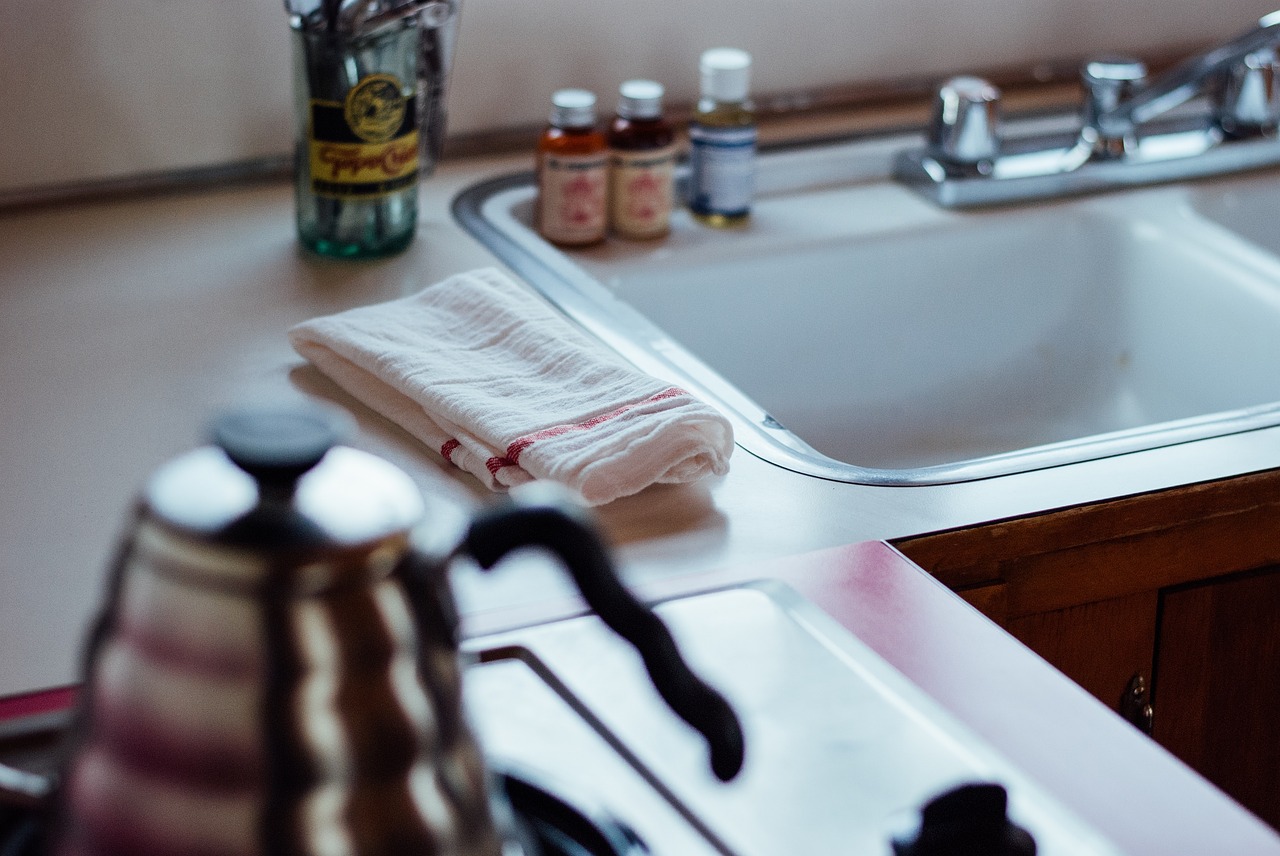 Self-Rimming Sink
A self-rimming sink is a type of kitchen sink that has no rear lip over the countertop and instead, rests on top of the counter.
This style can be advantageous because it reduces installation time by eliminating the need for plumbers' putty to seal against leaks. It also doesn't require any specific edge in place–such as a raised backsplash or granite ledge–to provide support. The downside: If you're moving your sink from an old space into a new one, make sure they have identical dimensions!
If this article does not convince you to remove sinks, cabinets & counters then I don't know what will! They are low-cost renovations that improve kitchens without breaking the bank.
Self-rimming sink removal: Disconnect plumbing, then slice through any caulking or sealant between the sink rim and the countertop, using an energy knife. Lift the sink off the countertop.
Rimless Sink
A rimless sink is a type of sink that doesn't have any lip to it. The edges are completely smooth as opposed to having an edge at the top and bottom like traditional sinks.
The advantages include:
It's easy to install since there is no need for caulking or sealant between the countertop and sink. This also means you don't need a granite ledge in order to install a new one!
In addition, they can be used on more counters than standard basin basins because the actual dimensions of your existing surface matter less with these types of sinks.
Rimless sink removal: Disconnect plumbing, including the drain tailpiece. To guide the sink, tie the wire around an item of scrap wood and set the wood across the sink opening. Thread the wire down through the drain hole and attach it to some other scrap of wood. Twist wire until taut, then detach mounting clips. slice caulking slowly loosens the wire and removes the sink.
Wall-mounted Sinks
Wall-mounted sinks are often made from cast iron. They were popular in the 1900s and 1920s, but have fallen out of favor for today's kitchens because they eliminate much-needed counter space. If you do use a wall mount sink, it is important to take care when installing them so that the weight doesn't put too much pressure on the wall studs or drywall. Some people install these types of sinks above kitchen cabinet recesses to free up some extra room below (as well as adding an element of visual interest).
The main benefit of this type of installation is that there are no visible pipes once the plumbing has been connected. The water supply line can be hidden behind cabinetry inside your cabinets.
Wall-mounted sink removal: Disconnect plumbing, slice through any Wall-mounted sink: Disconnect plumbing, slice through any caulk or sealant, then lift sink off wall brackets. or caulk, then lift sink off wall brackets. Some models are attached to the wall with lag screws. For this type, wedge 2 x 4s involving the sink and floor to support it while screws are removed.
Pedestal Sink
A pedestal sink is a type of kitchen sink that sits on top of the counter. This style has been popular for many years, especially with homeowners who want to free up space below by removing their cabinets or other features under sinks.
Pedestal sinks are available in single and double bowl styles and come in a wide variety of sizes (widths) including small, medium, large or extra-large). Pedestals can be manufactured from different materials – ceramic, stainless steel, and stone among them – but they all have similar installation requirements: floor mountings must be leveled before attaching it to the cabinet base so that there's no gap between the bottom edge of the sink basin and underside of counters.
Pedestal sink removal: Begin by un-bolting the pedestal from the sink. Next, you must support the base of the sink below with a 2×4. With care, lift off the base supports and disconnect them from both plumbing and wall brackets.
Integral Sink Countertop
Integral sink countertops are manufactured in sections that fit together without the need for caulking or other adhesive. They can be installed either on top of your existing surface, with a caulk bead to seal any seams and reduce joint movement over time, or as whole new units (or combinations thereof).
Typically they're removed by disconnecting supply lines from underneath the cabinet base before pulling them out through holes cut into it. Be sure to open all nearby windows first: water will often leak during removal which breeds mold if left unchecked. Cabinets must be taken down one side at a time so you don't have an unbalanced load next to your back.
Integral sink countertop removal: 1. Disconnect plumbing and mounting hardware from underneath the cabinet countertop unit. 2. Slice through the caulk or sealant at the junctions of the countertop, wall, and vanity with a utility knife, then disconnect all pipes and wires beneath it by slicing upward around them on both sides before lifting off each piece.
If you're looking for a company that can remove sinks, cabinets, and countertops, we've got you covered.
We offer the best service in the industry. Our team of experts will make sure your home is left spotless after they finish removing sinks, cabinets, and countertops. You won't find another company with our level of expertise or customer service anywhere else!
If you want to get rid of your old sink, cabinet or countertop then call VT Lakewood Tub Reglazing And Refinishing today! We offer free estimates so there's no risk involved. Call now for more information about our services and how they can help make your home look new again!
We also provide other services such as plumbing repairs, water heater installation, drain cleaning, and much more! Give us a call at (848) 233-3008 if you have any questions about our business hours or location.
Another article that we have here is about Things You Didn't Know About Bathtub Reglazing