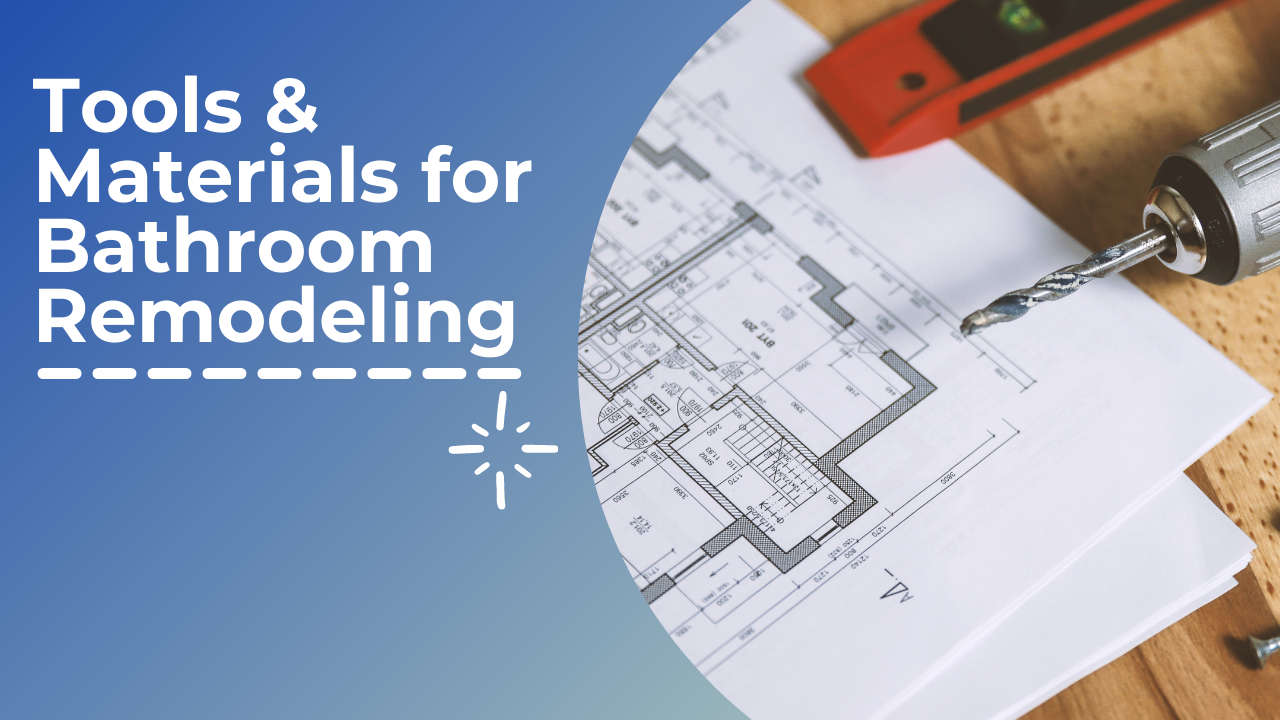 Get the right tools for the job before you begin. In addition to the basic tools required for most remodeling projects a number of specialty tools that simplify a bathroom remodeling project are available. Among them are tools for working with wiring, plumbing, and ceramic tile. Whenever you are using a tool for the first time, practice scrap materials before doing the actual work.
Because bathrooms usually are small (less than 50 square feet), purchasing cheap building materials will not save you much on your initial cost. Spending a little more for quality building materials will increase your enjoyment of your new bathroom, and make it last longer.
Basic Tools for Bathroom Remodeling
Do you ever find yourself in the middle of a remodel project, looking for something to help get the job done? Maybe it's some extra hands or a tool that will make your work easier. We've compiled this list of basic tools for bathroom remodeling so that you can stop worrying and start working!
Adjustable wrench
Ratchet wrench
Hammer
Masonry hammer
Wood chisel
Masonry chisel
Putty knife
Notched trowel
Wallboard knife
Flat pry bar
Wrecking bar
Hacksaw
Screwdrivers
Tape Measure
Marker
Staple Gun
Clamps
Sponge
Paintbrush
Cable ripper
Neon circuit tester
Carpenter's level
Specialty Tools For Bathroom Remodeling
Bathroom remodeling can be a very time-consuming and overwhelming project. It is important to have the right tools for the job, so you don't spend hours trying to find them or wasting money on products that won't work. With this post, we will go over some of the specialty tools needed for bathroom remodelings such as toilet brushes, pry bars, silicone sealant remover, and more!
Tile Cutter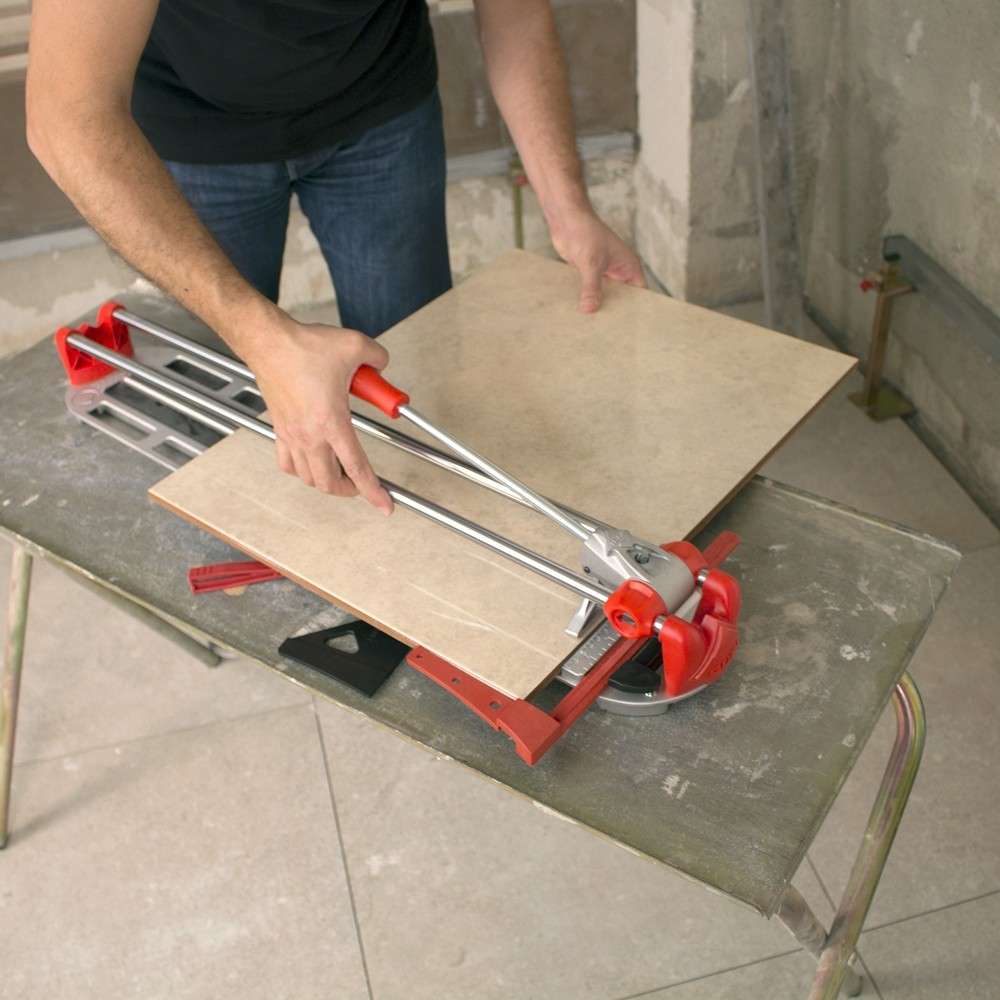 Instead of a glass-breaking hammer, this manual tile cutter allows you to drill through ceramic tiles quickly and easily without damaging the surrounding surface.
It's long enough that two hands are needed for proper operation, and includes both an adjustable blade depth stop and clear measurements along the back edge so measurement is accurate from start to finish.
Wire Stripper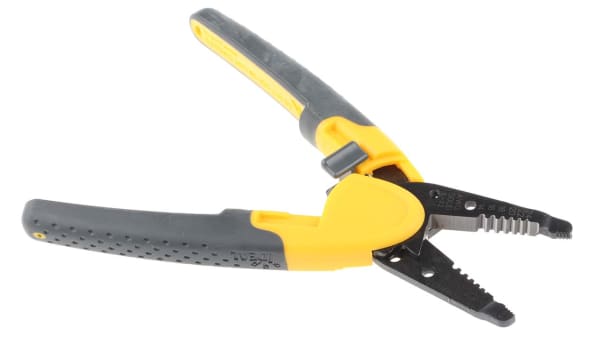 Wire strippers provide a safe and secure method for stripping wire – no more need to use razor blades! This item features both cutting edges that fully encircle the cable, as well as a hole at the top for inserting your needle nose pliers. This tool will make taking care of wiring projects all the easier!
Rod Saw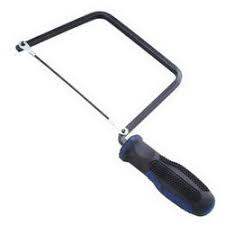 Rod saws are a versatile and powerful tool that lets you tackle countless applications with ease. They can make quick work of everything from framing carpentry to tree cutting and wood shaping. Saw blades come in all shapes, sizes, and thicknesses for handling any material up to one inch thick with speed, compatibility, and efficiency.
Power Tools For Bathroom Remodeling
Every person has a different idea of what makes the perfect bathroom. Some people want to spend less time on their feet, so they opt for a walk-in shower. Others prefer an open concept or more storage space. Whatever your preference is, there are some power tools that will make your remodeling easier and faster than traditional methods!
Jigsaw
Cordless Drill
Hole saw
Circular Saw
Cordless Screwdriver
Reciprocating saw
Heat gun
Channel type pliers
Long-handled floor scrapers
Caulk gun
Grout tool
Fish tape
Grout float
Basin Wrench
Pipe Cutter
Materials For Bathroom Remodeling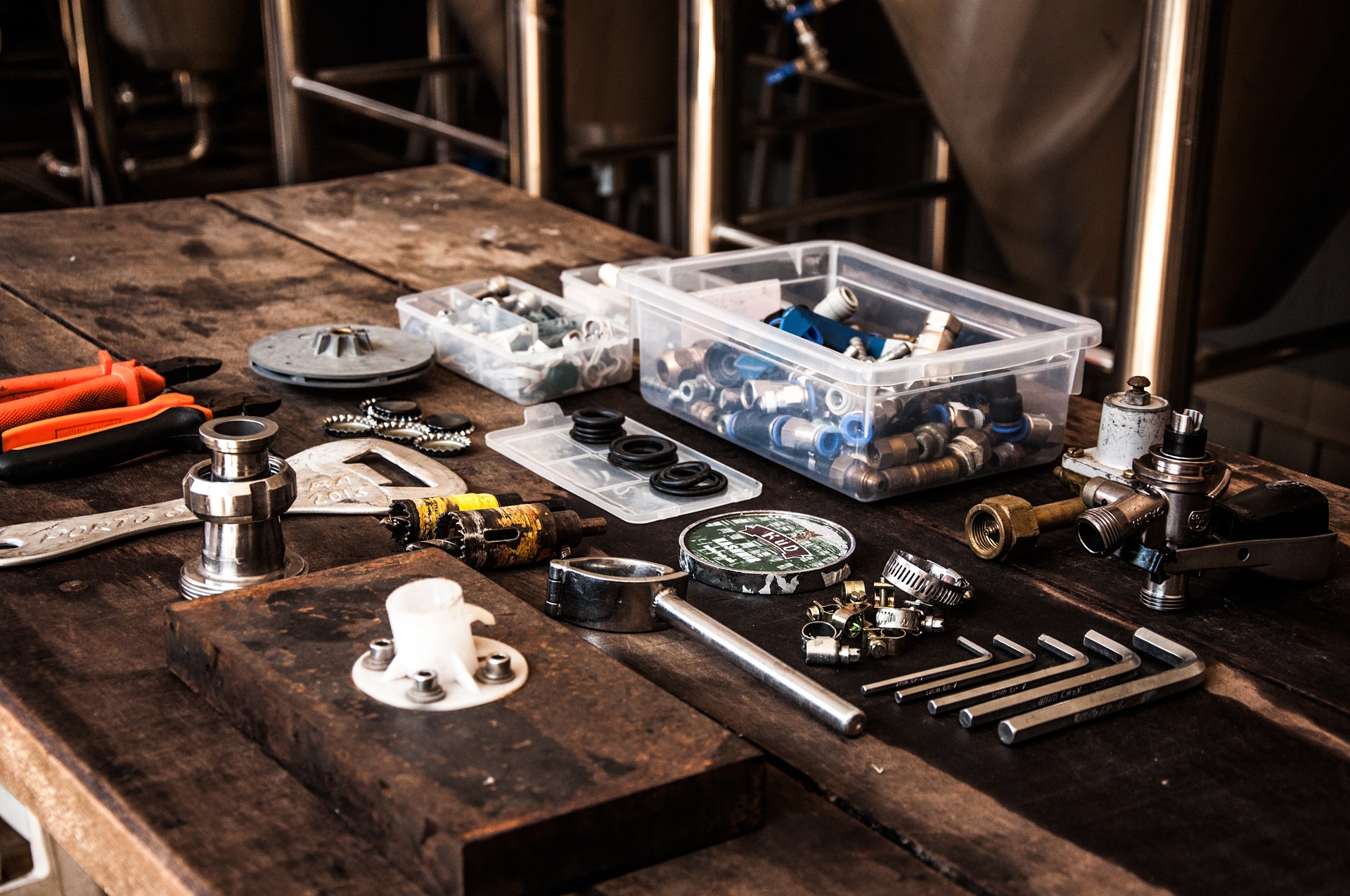 Bathroom remodeling can be a daunting task. There are so many materials to choose from and it is hard to know which features are most important. It also costs quite a bit of money, so you want to make sure that you're getting the best value for your investment. We've put together this list of the top 15 must-have bathroom remodeling materials for you to make an informed decision on which one will work best for your needs!
Wood screws – Wood screws are great for many different types of jobs. They come in a variety of sizes, including short and long depending on what you need to connect. Common types of wood screws are drywall or deck screws. It can be difficult to find these products even though they're used in so many projects around the home!
Roofing nails – Nails provide a wood roof with great stability. Unless your house is made of candy, in which case you'll need only one or two.
Lag screws – Lag screws have been the most popular screw since Roman times and with good reason, as they are more durable. These lag screws have all the right tools for your next Lag Screw project with a one-piece shank in ½" or ¾" lengths when you need to burrow into tough materials like hardwood floors, concrete blocks, fiber cement siding boards, and sheetrock. Make sure you get them for day-to-day use as well as long-term projects so they will always be available.
Water supply tube – With a company motto of "doesn't waste any water", these tubes are an inexpensive way to provide households with clean, fresh water in areas lacking infrastructure. You can get connected either by laying the tube on the ground and drilling it into place or through other means that make use of gravity for pressure.
PVC pipe – PVC pipe is a versatile and durable revolution for plumbing. Beating out copper for substantial savings on installation costs, PVC pipe helps make it possible to complete your project within budget.
NM cable – NM cable is an abbreviation for non-metallic sheathed cable. NM cables are used in a wide range of general construction projects, such as buildings and bridges; they also have applications in the telecommunications industry where these cables are extensively employed to provide power and data transmission capabilities between various pieces of equipment.
Wire nuts – Wire nuts are a very important part of wiring circuits in the house. They are also used to connect various pieces of metal, like pipes and fencing materials. Wire nuts come in many different sizes for all sorts of purposes from low-voltage electrical connections to high-temperature welding tasks.
Shutoff valve – Some valves are for regulating the flow of fluids (e.g., gas, oil, water) or controlling the motion of gases and liquids within a machine. Shutoff valves are special types that can be opened, closed, throttled-back partially open to regulate pressure in pipes and other fluid lines.
Plumber's putty – putty is often used for various purposes, but it was originally a type of clay that could be molded to seal gaps and cracks in windows. Plumbers gave the material its name because they would use putty as an inexpensive alternative to solder on pipe joints where there were no pipes close by to connect with each other.
PVC solvent glue and Primer – PVC solvent glue/Primer is a water-based, alkoxy resinous composition that functions as an adhesive for PVC pipe systems and provides a protective topcoat. Mixed with an appropriate catalyst it cures to form a high viscosity liquid. This system gets high marks from us because of its environmentally friendly nature and its potable properties which eliminate the use of harmful solvents in hot melt applications.
Sheet Flooring Adhesive – sheet flooring adhesive is a liquid that can be applied between the vinyl sheet and the subfloor. This creates an extra level of protection to keep your floors from buckling, splitting, or curling up at the edges over time. It also helps adhere any loose pieces back down on top of each other for better stability.
Fiberglass wallboard tape – fiberglass wallboard tape is a type of paper-backed fiberglass mesh that's used to reinforce and seal joints in drywall, plaster, or stucco. It consists mainly of woven, heat-resistant glass fibers set into an asphalt adhesive binder. When the tape is installed on both sides it can be tacked with finishing nails from either side for strength and durability.
Panel Adhesive – panel adhesive is a construction material that is used to adhere panels together. Panel adhesive can be white, brown, or black in color and usually comes in blocks of about 500 grams each. Some panel adhesives are also water-resistant which makes them perfect for outdoor use as well.
Mortar Mix – mortar mix is a combination of cement, sand, and water that are mixed together to form mortar. Mortar serves as the adhesive for brick or stone structures by filling in gaps between them. It also offers protection against weathering caused by wind and rain.
Galvanized Roof Flashing Roll – galvanized flashing roll is used to protect the structure and building from moisture or water. It works by preventing seepage at joints between various structural elements such as chimneys, skylights, wall corners, parapet walls etc., which can lead to structural damage. Galvanized metal sheeting not only prevents leaks but also provides corrosion protection for any exposed steel material on roofs in contact with rainwater-bearing winds.
Whenever you trust your house bathroom makeover to us you are guaranteed top quality services from among the top bathroom remodeling and product selection from some of the top brands in the bathroom remodeling industry.
VT Lakewood Tub Reglazing And Refinishing are professional Bathtub Refinishing Contractors that can greatly help you. Contact us at (848) 233-3008 to get going today!
Check this article on How To Make a Bathroom Remodeling Plan.